Info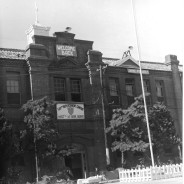 FOR IMMEDIATE RELEASE
April 25, 2014
Murrieta California
COMBAT PAY
The issue of Combat Pay for U.S. Army men who were Prisoners of War during the Korean War has been defeated. The Army initiated a statute in July, 1952, that established the rules for Combat Pay. The Korean War was raging for two years before this was done and made retroactive to May, 1950, which was before the war began. Many had become Prisoners of War on 5 July, 1950. This statute said that men captured would be paid for only 3 months of Combat Pay in the amount of $45.00 a month.
It was my desire to have a private bill introduced into Congress to address this injustice and thus benefit those Army men who were captured during that war. The cost of such an action is estimated to be nearly $20,000.
For Army men to qualify for Combat Pay they would have to be in actual Combat or in a designated Combat Zone, for a period of 6 days a month.
Men captured were in a Combat Zone in North Korea, 24-7 without let up and suffered great torture. Daily beatings were standard fare and for some this ended in death. Many froze to death. The death rate of Americans, who were Prisoners of War in North Korea, war the highest in history. 58% of the Tiger Survivors perished in North Korea.
I am sorry that this failed and I wish I had the magic wand to make it happen.
Shorty Estabrook
POW North Korea July 16, 1950-29 August